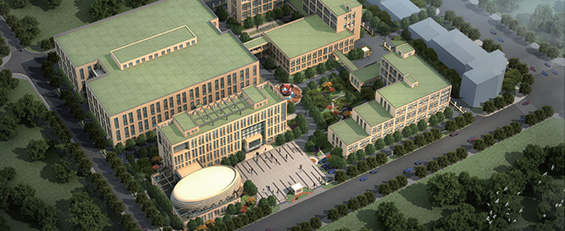 Flowers in water -- on the road of reform

Shuihua, founded in 1999, is an elegant fashion underwear as the leading, set design, development, production, sales in one of the underwear production and marketing integration company. The products cover women's and men's personal products, including bras, underwear, home furnaces, swimsuits, body shaping, warmth, pajamas, sports, etc., the market covers East China and other provinces and cities and other major regions, deeply loved by consumers.

At present, the flower knitting underwear co., LTD., zhejiang water channel covers four major areas, below the water division, e-commerce division, interactive group, all big store category division, the new open water flowers close inner body experience, products cover all personal class products, covering an area of 200 to 400 square meters, and provide customers with "one-stop, full category, parity, self-service, full service channels experience" underwear experience pavilion. This is also one of the mainstream directions of the traditional channel reform in the future.

Cardamom love water flowers, in March 2016, to welcome the new chapter! Water flower Zhejiang industrial park was officially launched, the industrial park covers an area of 50 mu, has built a construction area of more than 70,000 square meters. This is the foundation of high quality water flower, but also water flower brand to take off again.

More than 10 years ago, the water flower is the underwear industry's first chain operation brand!

Today, water flower will establish a new benchmark in the industry! It will be the first to open a large lingerie offline store to build an O2O experience store. In the future, Shuihua will build a three-in-one brand ecosystem of "brand, supply chain, big store + small store" and implement the brand omni-channel consumption experience of "big store + small store +O2O model", so as to better serve Shuihua consumers with intimate products.

Product is the core factor of market competition, and supply chain is one of the core of future competition. Water through the ERP system management, to establish the water flowers cloud platform, set up B2B franchisees online ordering system, realize the joining trader "small investment, zero inventory, low risk, O2O" of the new business model, using the data from the big brands and franchisees flating management, and integrate data chain, product design, product development, order data, stores data, as well as the background data sharing and digital management, make the product design, product development closer to consumer demand, realize the ultimate goal of zero inventory.

The goal of enterprise reform is to maximize the benefit of enterprises, maximize the benefit of franchisees and guarantee the vested interests of consumers. Shuihua will be committed to the reform goal of "innovation by all, makers by all", the wealth concept of gathering the strength of all, into the work of all, sharing the wealth, common benefit, and success.

Water flowers, and everyone is willing to grow together, a total development!